Closed Captioning Services
100% Human-Generated Video Captions 98.5% customer satisfaction, 35 million minutes captioned
HOW IT WORKS1. UPLOAD VIDEO FILESeasily via web or link2. PAY ONLINEwith major credit card, debit card, or PayPal3. GET CAPTIONSvia emailSecurity, privacy, and confidentiality guaranteed: 2048-bit SSL encryption, NDA protection. Learn more.
CLOSED CAPTIONING SERVICES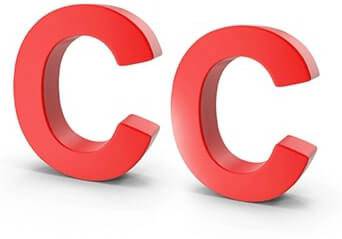 If you're considering using closed captioning services to enhance your video content, don't wait another minute.
Video captioning of TV programs is the law in many countries, such as the U.S. While those laws don't always extend to website content, video games, or DVDs, it makes sense to build your reputation as a provider of accessible content.
In 2015, there were 119 million people with hearing loss in Europe. Considering the total European population that year was 738 million, you're losing many clients by not using video captioning services.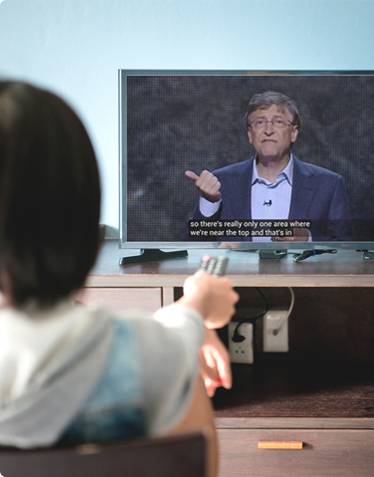 Why subtitles aren't enough for people with hearing impairments
Subtitles are great for viewers who speak a different language than the one spoken in your video.
With subtitles, your video content can reach a far greater number of people around the world. Subtitles are also useful for people who speak the same language with a different and very strong accent -for example, a British person watching an Australian film.
But subtitles don't provide hearing-impaired viewers with the full sound experience. Why? Because subtitles leave out ambient sounds that are critical to conveying a message.
An obvious example of a crucial ambient sound would be door squeaking in a horror movie. You know something scary is coming, but the person who can't hear doesn't have any idea what's going on.
When watching other types of videos, you probably don't think about the ambient sounds in them. But these sounds give important clues to stories.
Think about watching a newscast by a war correspondent. It doesn't have the same impact without the sound of bombs or gunfire in the background.
In the same vein, a movie showing an interior of an apartment may have a lot of traffic noises and shouting outside. These sounds indicate that the apartment is in a metropolitan area.
Captioning shows not only dialogue and narration to the viewer, but also song lyrics and these sounds that make every video more meaningful.
Closed captioning (CC) is matching transcribed text to the moving visual images on a screen.
Also known as video closed captioning and video captioning, CC is perfect for movies, TV programs, video games, or YouTube videos.